Contact us today to see how easy and affordable it is!
One of our trained representatives will provide you with a free no obligation exact written quote that we will honor.
Call Us @ 1-800-880-7571
It's the last call you'll need to make for complete home water control!
Fax Us @ 1-603-943-5125
Email Us @ superiorguttersne@hotmail.com
Or fill out the form to request an estimate!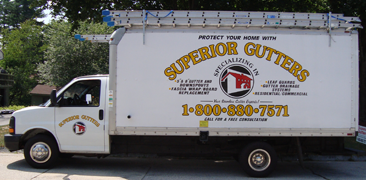 Postal Mail
Superior Gutters
54 School Street
Hudson, NH 03051
Request An Estimate
Fill out the form to request an estimate ( * = required field):